Ukraine meets Styria - Ukrainian Musicians
Anton Begmenko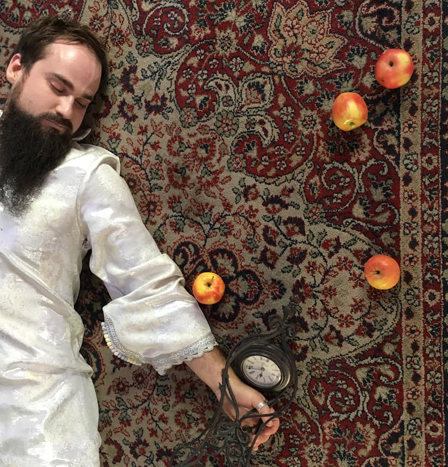 (Kharkiv) drummer, composer. As a drummer Anton was working together with many ukrainian mainstream and underground bands, such as Jump Leleky, Shroo, "Діля", Alarm Pressure, Urbanistan, "Состояние Души", Schickarno, Mantra Keruaka. He also worked as composer and drummer for 6 LPs, a couple of EPs and singles, theater plays, movies. He played more than 500 shows as drummer.
Since 2018 Anton worked as drummer at live theater show "Orfey", Theater "Neft", Kharkiv. Together with Oleg Kadanov he worked on the music for ukrainian movie "Dyke Pole", which was officially released in 2018. Anton is also co-organising and managing different art festivals and conferences, among which are Plan B Fest, Parade Fest, Sport music fest, Fete de la Musique, etc. For many years he has been working as sound producer and sound designer for different bands, supporting production of their albums.
insta: https://www.instagram.com/theonlybeardever/
---
Brainhack Musicbox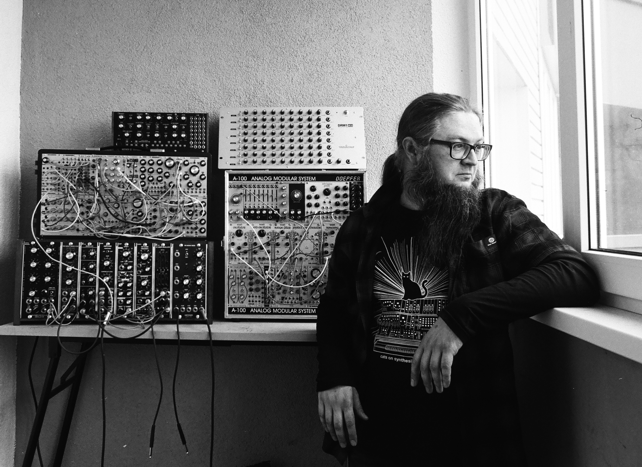 (Kyiv) - brainhack_musicbox is a noisy electronic free-jazz project by Stanislav Bobrytsky started in 2016 in Kyiv, Ukraine to make music based on free improvisation, powerful generative textures, brown drones and alien timbres of analog synth boxes (which is the name came from).
https://www.instagram.com/brainhack_musicbox/ https://soundcloud.com/brainhack_musicbox https://brainhackmusicbox.bandcamp.com/
---
Nadiia Golubtsova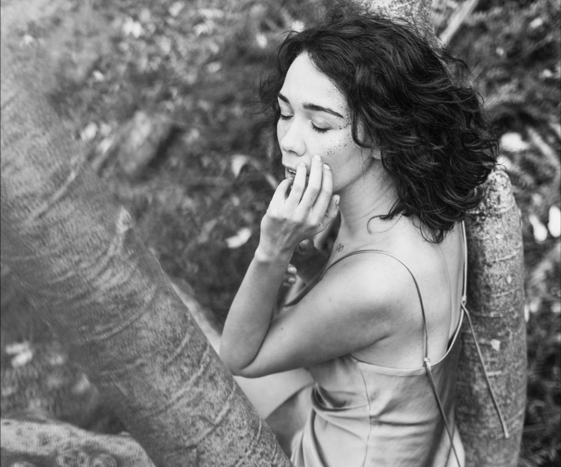 is Ukrainian actress from Center of Contemporary Arts "Dakh", musician and voice artist, who cooperated and worked together in such projects as "Tse Sho", "Mariia & Magdalyna. Nadiia is also a co-founder of the "Dakh Acting School". Since 2022 together with Marusia Ionova and Kristina Kirik she created a post documentary music performance "human?...".
insta: https://www.instagram.com/nadezhda.jodorowsky
---
Kristina Kirik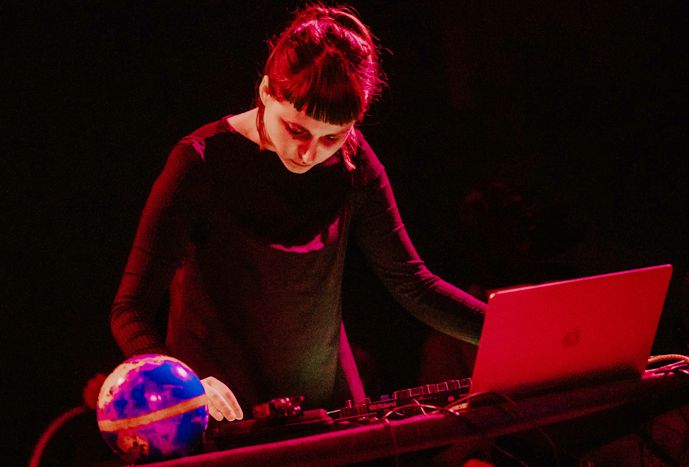 is a sound artist and double bass player from Kyiv, Ukraine. She broadcasts everything it feels through music. It is a chaotic deep, rhythmically arrhythmic sound in which both pain and search are felt. She plays electronics with musical-theatrical project Mariia&Magdalyna. Curates and plays double bass with free-jazz ensemble FREEBUTTREE. Composes and plays double bass at contemporary post-bop jazz quartet KK4TET.
insta: https://www.instagram.com/krkrkrkrkr_k/
---
Maxim Kolomiiets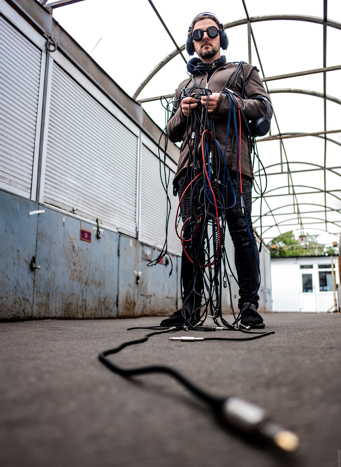 was born in 1981 in Kyiv. He graduated from the National Music Academy of Ukraine as an oboist (2005) and as a composer (2009) and from the Hochschule für Musik und Tanz Köln as a composer (class of Johannes Schöllhorn, 2016). He took part in International Young Composers Academy in Tchaikovsky city (2013), and reading sessions by Ensemble MusikFabrik. He is the winner of the national competitions Gradus ad Parnassum (Kyiv, 2000), Step to the Left (Saint Petersburg, 2012) and III Prize on Vareler Komponistenpreis (Oldenburg, 2015).
His music has been performed at the international festivals: MATA-Festival (New York), Summer New Music Courses in Darmstadt (Darmstadt), New Talents (Cologne), Donaueschinger Musiktage, Warsaw Autumn (Warsaw), World Music Days (Leuven), Other Space (Moscow), Gogolfest (Kyiv), Contrasts (Lviv), Randfestspiele (Zepernick) etc.
Since 2015 he is the solo-oboist of the Ukho Ensemble for contemporary music (Kyiv).
Co-founder of Ensemble Nostri Temporis and founder of the ensemble of ancient music Luna Ensemble, co-founder and curator of the KORA Art-Cube art space.
insta: https://www.instagram.com/kolomiietsmaxim web: https://maximkolomiiets.com/
---
Stas Kononov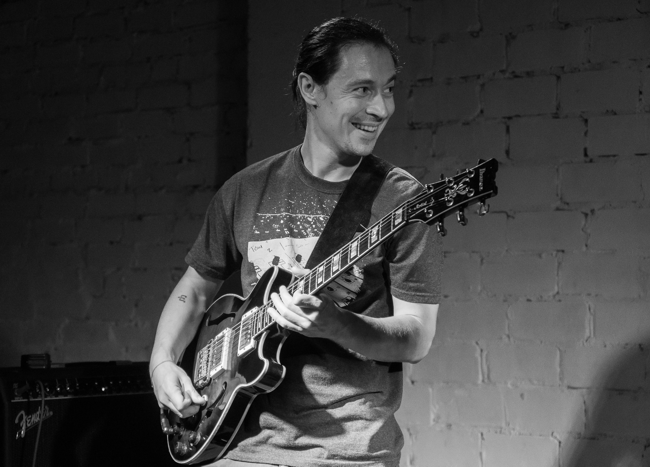 (Kharkiv) is a professional guitar player and composer. For many years he was involved in various music projects in Ukraine. He was a member of such famous bands and music projects as 5nizza, Sergey Babkin, Orchester Che, Sophie Villy, Kooqla, My Rockets Up and many others. As composer he wrote music for various theater pieces, as well as composed music for films. Now he is active as a solo performer and composer and collaborates with different international artists.
insta: https://www.instagram.com/staskononov
---
Ann Kozachenko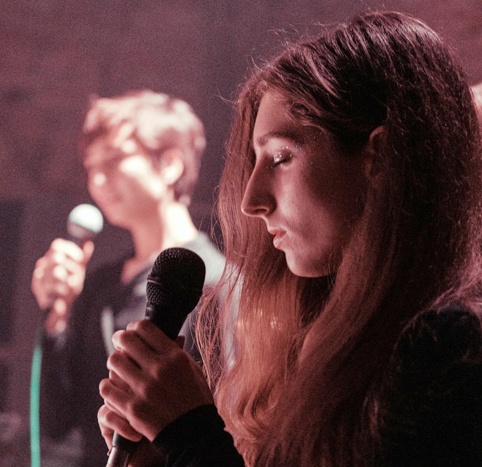 is a young and brave jazz vocalist from Kropyvnytskyi. For three years in music she managed to be a participant in several traditional projects and release one single in a very traditional sound, as a tribute to tradition. She is currently working on her own Ukrainian folk jazz project and is looking for ways to combine it with improvisation.
insta: https://www.instagram.com/ann_kozachenko
---
Alexandra Malatskovskaya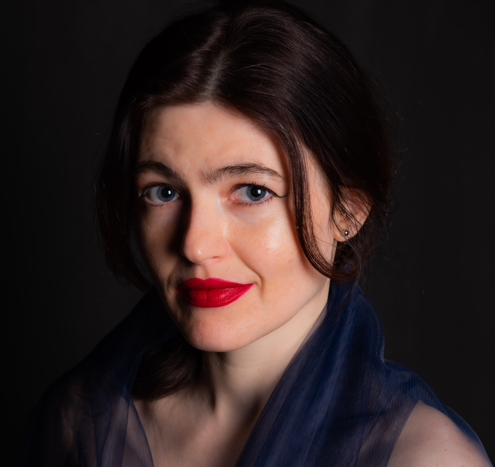 (Kherson / Kharkiv) ukrainian composer, singer, actress, vocal coach. For 10 years she works with music for theater. She combines elements of free improvisation and scored music while working on theater performances, to leave as much freedom as possible in the final music piece. Alexandra combines in her works various genres and styles to achieve different tasks and goals while working for theater. As singer, piano player and actress herself she see music improvisation as one of her favorite tool for music expression.
---
Dmytro Radzetskyi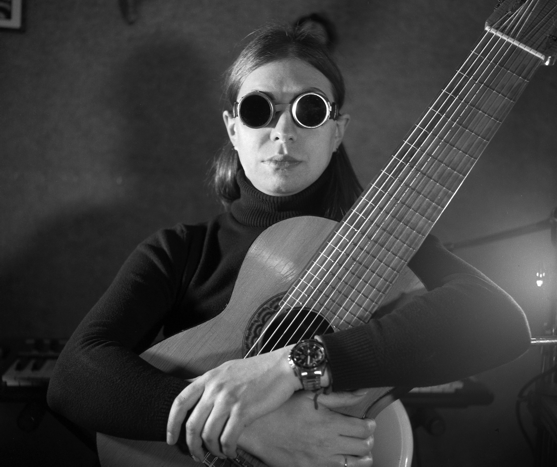 Ukrainian guitarist, composer. Creator of the unique 8- and 10-strings MIDI Radz-guitars, which combine classical guitar, electric guitar, bass guitar and synthesizer. Founder, director and conductor of the country's only "Ukrainian Improvisers Orchestra" that performs in the genres of modern academic music, avant-garde, free improvisation and free jazz. Joined in a creative effort with his brother bass player Serhii Radzetskyi in musical project "RADZ" was successfully presented during three European tours (2016, 2017, 2019). Dmytro has given concerts and participated in festivals of contemporary, experimental, jazz and rock music at many venues across Ukraine, Poland, Germany, France, USA, Israel, Czech Republic, Slovakia, Netherlands. Dmytro Radzetskyi's works have been performed at international festivals, competitions and concerts in various Ukrainian and European cities. Author of chamber, orchestral, electro-acoustic, rock compositions, soundtracks for short films, radio and TV-programs, arrangements for folk-instrument orchestra. As a classical guitar soloist he performs original music, as well as works by contemporary academic composers, both Ukrainian and international.
insta: https://www.instagram.com/radzguitarist/
---
Maxim Trianov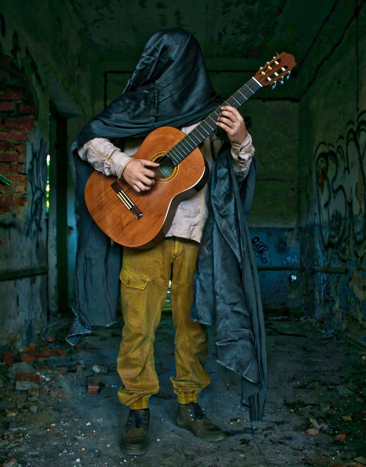 is a professional musician and multi-instrumentalist from Ukraine, actively working in genres of musical performance, new academic music, free improvisation, experimental electronics. Maxim's music projects are very diverse - each new album is the continuation of the development of modern sound space, but still observes gravitation towards complex constructions and structures, hidden behind the external simplicity and minimalism of the musical canvas.
Having got a professional musical education he is simultaneously engaged in academic music (his area of interest includes prehistoric music, Asian, Indian and Slavonic folklore, compositional mysticism and early music in general, as well as contemporary composition techniques and music of the second half of the 20th century). He collaborates with other artistic groups in a wide variety of genres, as he believes that collaboration is a very important principle of developing his own musical ideas.
Since 2017 Maxim teaches acoustic guitar at the academy of art in Kharkiv. Maxim is a co-founder of different musical projects, among them Kharkiv Guitar Quartet. Insta: https://www.instagram.com/trianovmaxim/?hl=de
---
Roman Trubchaninov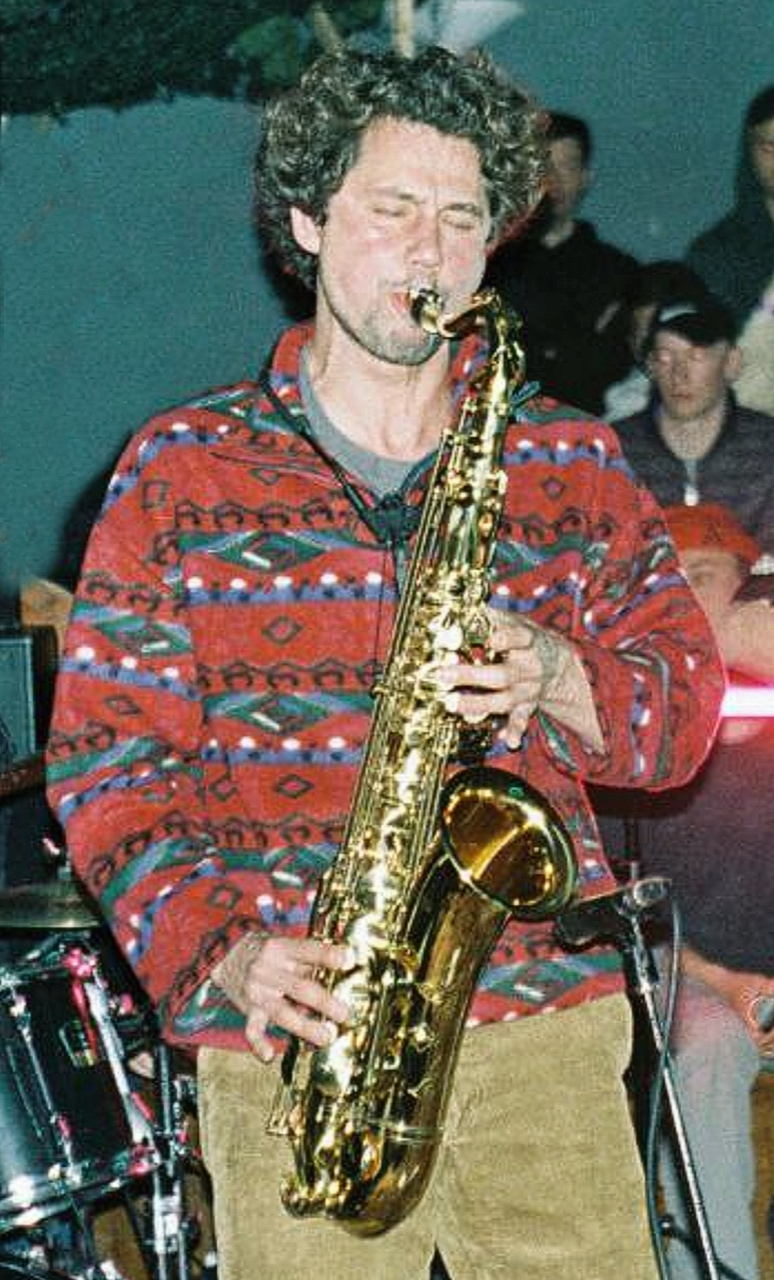 Ukrainian saxophonist, bass guitar player, theater light designer. Born in Mariupol on the 26th of october 1990. Last two years worked as light designer in Mariupol Theater, as well as saxophone player in various local musical projects: "Oleksandr Adincov & Empatiya" and "Moga". After his evacuation from Mariupol moved to Lviv and started to work on different projects with local musicians and theaters. Roman is composer and musician of audio-performative theater piece "How I met war and almost killed putin" and performer at theater pieces "Lesya & Andriy meet in Lviv" and "Kherson unbreakable", directed and made together with theater "Varta" (Lviv). At the moment Roman works on the new theater project "Lutyj", directed by Nina Khyzhna, and played by actors from theaters "Varta" and "Neft" (Kharkiv). Besides theater music, Roman works in the field of live musiv improvisation, plays contemporary jazz and takes part in different impro-sessions, like "Fusion Jams".
---
Agata Vilchyk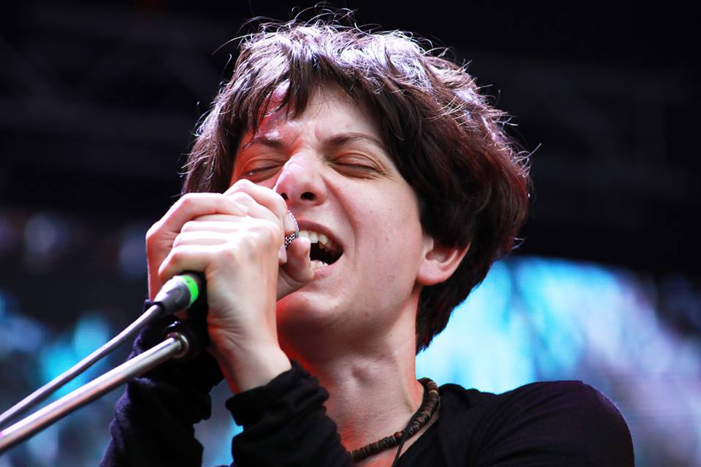 (Kharkiv) singer and musician multiinstrumentalist. She plays intuitively bass, drums and saxophone. Her dream is harmonious connection of song and improvisations in concert and creation of compositions in real time. She is the creator of the band project "Teni Tui", that exists ephemeral, that took its start like a duet with Maxim Trianov. As well she is a founder member of "Agata Vilchyk group", where she sings her songs and plays drums and bass, originally started as a duo with Anna Minakova. Improvisation plays a huge role in Agata's musical life. She is known as one of the most famous improvisers in the Kharkiv music scene.
insta: https://www.instagram.com/agata_vilchyk https://www.instagram.com/agatavilchyk.official web: http://www.agatavilchik.com/