Ukraine meets Styria - Styrian Musicians
Nick Acorne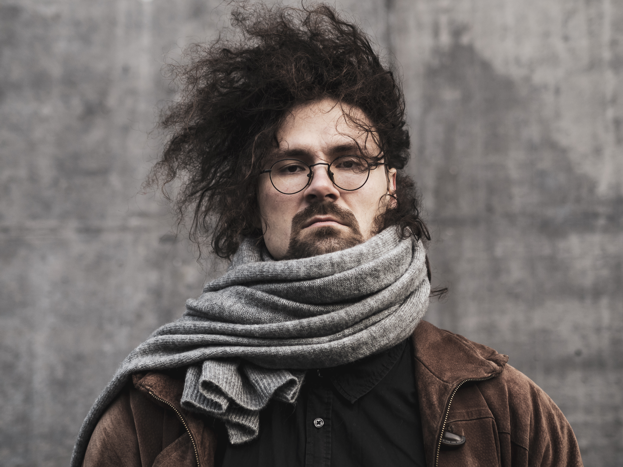 is a versatile sound artist, who works as composer, sound designer, interactive media artist and performer. Through his 15 years experience in the field of music he worked with a variety of genres, sound languages and esthetics. Holding a degree in both classical composition, electronic composition and sound design, he combines very often live recorded acoustic musical instruments with computer processed or generated electronic sounds. Working the last 9 years in the field of interactive art he combines his composer proficiency with programming knowledge and creates together with colleagues interactive sound installations for museums, churches and festivals. Nick Acorne is co-founder of art studio for interactive design Ninja Guru.
---
Maria Flavia Cerrato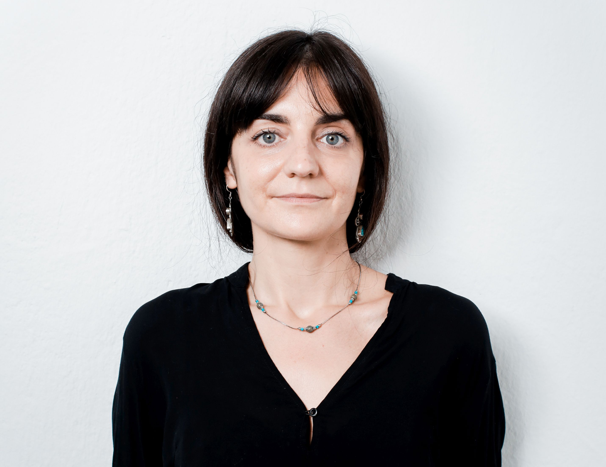 was born in Rome. She studied at the Conservatorio di Santa Cecilia of Rome and obtained a diploma in piano in 2004. She further continued her studies in piano with Massimiliano Damerini, Alfons Kontarsky (Milano, 2006), Andrew Zolinsky (Acanthes Workshop, 2011) and Nicholas Hodges (Darmstadt Ferienkurse, 2012). In 2006 she won the Special Jury Prize (Premio Speciale della Giuria) at the VIII Concorso Internazionale di Interpretazione di Musica Contemporanea – Premio Città di Roma. In 2014 she completed a 2year Masters course in 'Performance Practice in Contemporary Music' with Florian Müller and the Klangforum Wien Ensemble at the Kunstuniversität (University of Music and Performing Arts), Graz. She frequently plays as a soloist and in ensembles, including her performances: Bregenzer Festspiele 2015-2016-2017 (Austria), Ligeti Saal and Oper in Graz (Austria), Radiokulturhaus Wien, Echoraum Wien (Austria), University "La Sapienza" in Roma and Palazzo Ricci in Montepulciano (Italy), Arsenal in Metz (France), Akademie für Tonkunst in Darmstadt (Germany). She has also worked with contemporary composers, such as Klaus Lang, Franck Bedrossian, Johannes Maria Staud, Zesses Seglias. Radio ORF has broadcasted many of these performances.
https://www.schallfeldensemble.com
---
Se-Lien Chuang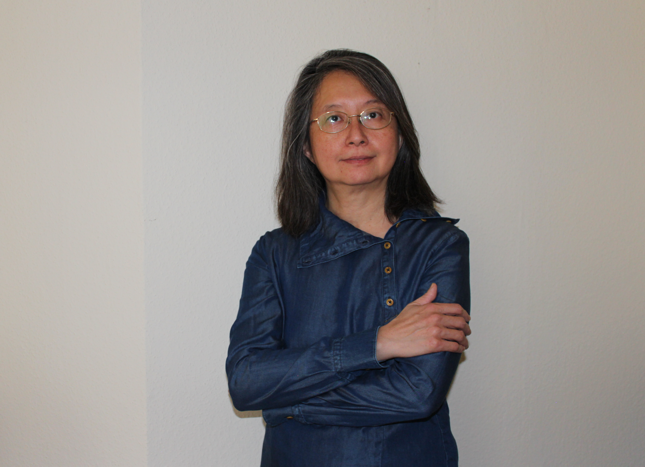 composer, pianist, media artist. Born in Taiwan, since 1991 residence in Austria. The artistic and compositional emphases range from contemporary instrumental composition/improvisation, computer music to audiovisual interactivity. International productions, research stays and lectures as well as numerous representations of compositions in Europe, Asia, North- and South America: ICMC, NYCEMF, NIME, SMC, ISEA, TENOR, Audio Mostly, SICMF Seoul, IAMAS Japan, Ars Electronica Linz, amongst others. Since 1996 jointly with Andreas Weixler running Atelier Avant Austria, with key aspects in development of audiovisual interactive systems and audio/visual realtime/non-realtime processing, computer music and algorithmic composition.
---
Denovaire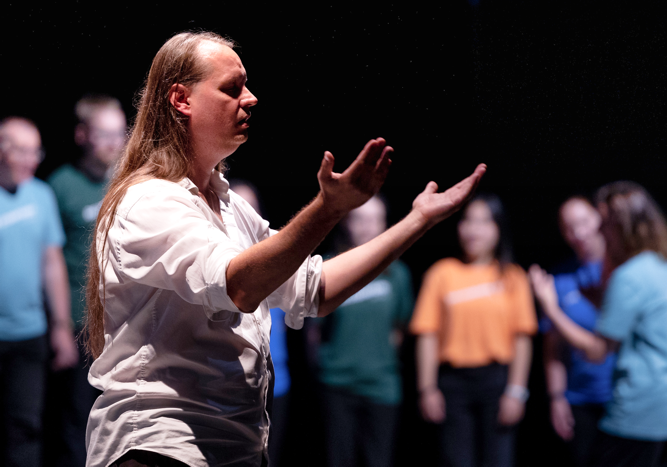 composer and livemusician Denovaire, born 1978 studied composition in Graz/Austria with G. Kühr, G. F. Haas, P. Billone und B. Furrer. After studying Indian music in Delhi and Benares he incorporated non-european sounds in his music and merged them with the languages of European Avantgarde. Also found in his influences are jazz, Rock and other contemporary styles. He writes scores open for improvising moments for various ensembles, especially choirs. Always moving between styles like instant composing, noise, contemporary modern music, world music and ambient he also conducts the Styrian Improviser's Orchestra and produces CDs for labels. His compositions are performed by Ensemble Integrales, Ensemble Zeitfluss, Szene Instrumental, Schallfeld Ensemble, Max Brand Ensemble, Stringquantet a.m.o. Live, he performs modular synthesizers and the Indian string instrument Esraj. In the last years he was busy writing scores for Game Music and designing audio for digital rooms.
---
Anette Giesriegl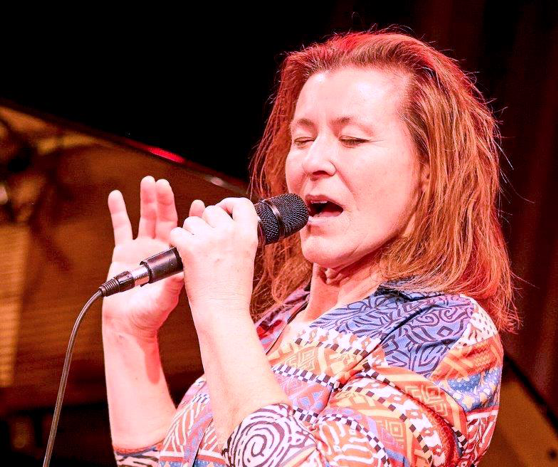 was born 1966 in Innsbruck, Austria and lives since 1990 in Graz, Austria. She is a vocalist who crosses boundaries, whose education started in jazz music. She studied jazz singing at the University of Music and Dramatic Arts in Graz with American vocalists Mark Murphy, Jay Clayton, Sheila Jordan and Andy Bey, during which time she placed particular emphasis on the study of improvisation, finished in 1997.
She has spent years exploring the sonic range and potential of the voice and finds musical expression for the explorations in free improvisation. She has been engaged in studies of overtone singing, throat singing and the work of vocalists such as Meredith Monk, Bobby Mc Ferrin and Sainkho Namtchylak, and has taken part in workshops with the French Bassist Joelle Leandre, Eddie Prevost from AMN and the vocalist Maggie Nichols and spent intense times in London studying Indian music with an emphasis on Indian vocal techniques.
http://www.annettegiesriegl.at
---
Seppo Gründler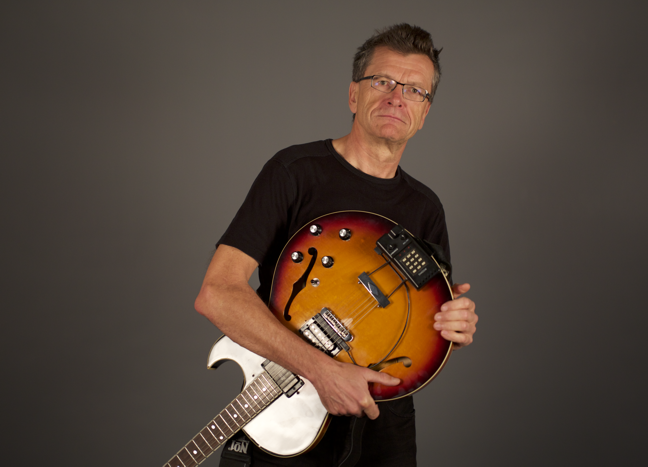 born 1956, lives in Graz. A sound and media artist, "tinkerer" of software and electronics. His main instruments are guitar, electronics and software. Gründler is the co-organiser of the Styrian Improvisers Orchestra, holds a PhD in medicine and is visiting professor of sound design at Donau-University Krems, member of the board of directors of the Institute for Media Archeology and of the Society for Dissemination and Distribution of New Music and teaches Sound- and Interaction Design at the Institute of Design and Communikation/FH JOANEUM. He has been working in the field of new media since 1982. He has composed music for computer games, music for theatre, film, media and sound installations. He has presented his works at Ars Electronica, Wiener Festwochen, Steirischer Herbst, the Knitting Factory New York, Sonambiente Berlin, Transmediale Berlin, "See the Sound", City of Women Festival Ljubljana, Fine senca fine – Venice, Trentino, Budapest, Graz, etc. He is the creator of various CDs under vnm.mur.at and elise.or.at. His current live acts include the Klammer&Gruendler Duo, solo concerts and "Singing Adorno"

---
Elisabeth Harnik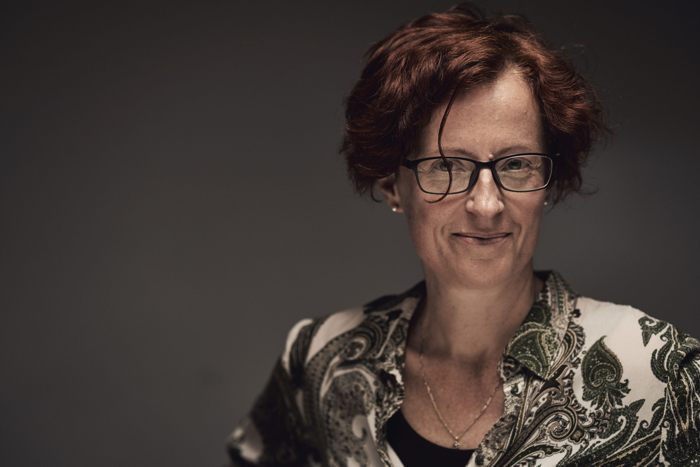 an Austria based pianist and composer has created a multi- faceted body of work by blurring genre boundaries through various collaborations in the field of improvised music, interdisciplinary projects and contemporary compositional works. She studied classical piano and later - with Beat Furrer – composition at the University of Music and Performing Arts, Graz. She writes commissioned works and her compositions are performed regularly at concerts and festivals for new music. In addition to her work as composer she appears as pianist at concerts and festivals for improvised music in Europe and abroad. As an improviser she works within an electro-acoustic inspired sound-world, using specific preparations and extended techniques while pushing the limitations of the piano. Her performances draw from physicality and introspection, intuitive playing and high precision. Besides her solo performances she is member of numerous ensembles for improvised music and has performed and recorded with a number of internationally recognised representatives of the contemporary jazz scene in Europe and abroad. Her work as a pianist and composer is documented on many recordings and she received a great number of rewards and prizes. Most recently she held the Austrian SKE Publicity Award 2017. In 2022 she was awarded the Andrzej-Dobrowolski-Composition Prize of the Province of Styria.
---
Richard "Richie" Herbst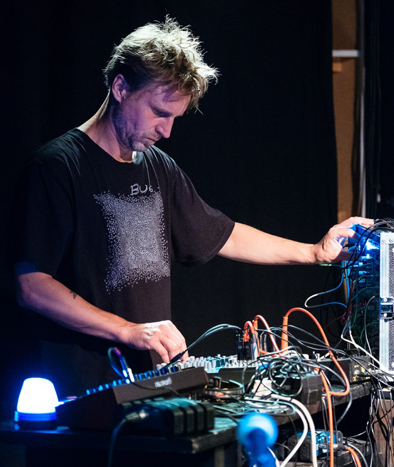 (born 1976), is an austrian sound activist and based in Graz, often credited simply as Herbst. He uses Analog Modular Synthesizer and Effects. Beside his solo performances, Herbst is part of MRM Trio (Marina Džukljev / Richie Herbst / Miodrag Gladović) and the Regolith band. He was involved in collaborations with ZS (us), Tumido, Armin Steiner (of Thilges3), Didi Neidhart (as The Pooka Boys), Robert Lepenik, Yvonne Hofmeister, Harald Hofmeister, FS Massaker, Gigi Gratt, Markus Decker, Angelica Castelló. He is part of the STIO (Styrian Improvisers Orchestra) and part of the GIS Orchester (Schl8hof Wels) also in special collaborations with STIO, Christof Kurzmann, Elisabeth Harnik & Fred Frith.
Herbst is cofounder of the label Interstellar Records. Since 2003 he is running the radio show "Final Transmission Radio Show" on austrian community Radio Fro / Linz and Radio Helsinki / Graz. Contribute articles and reviews for the "Freistil Magazin".
Richie Herbst is part of the klingt.org-collective and V:NM
---
Yvonne Hofmeister,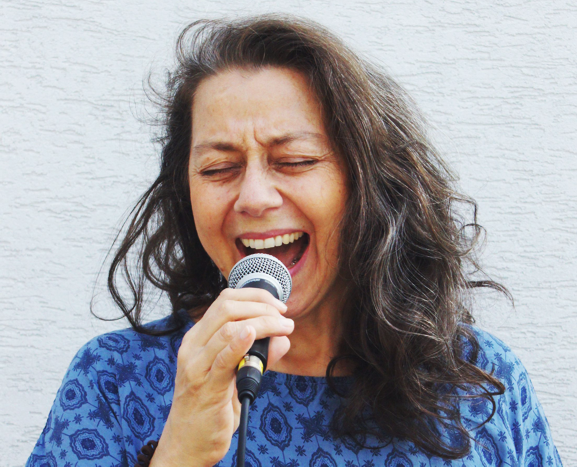 singer, musician, and music therapist Improvisation as method to create and explore new forms of creativity together, using voice, recorder, theremin, monochord, electronics, … Collaborations with musicians from Austria, Taiwan, Slovenia, Croatia, Serbia, Italy, Germany, Finland, Japan, Canada, England, France, Hungary, …. Movieproject (Auf der Suche nach dem verlorenen Klang, 2022 / https://www.youtube.com/watch?v=ljMJKIdEQ2U) Part of Duo "setyh", Quartet "Pas-Deux-Quatre", Quartet "Double fancy", stio - styrian improvisers orchestra, … Member of "GIK – Grazer Impro Klub", "Improcon", "v:nm", ….
---
Josef Klammer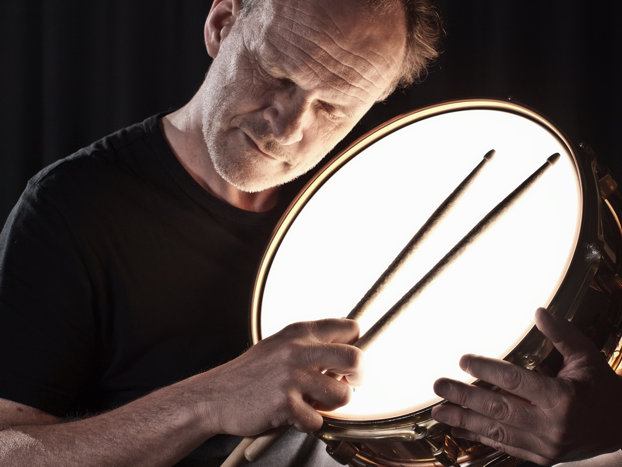 Worked initially as a photographer, studied drums at Music University Graz
Since the mid-1980s, the musician and media musician Josef Klammer has been continuously working on the tonal expansion of his instruments and on researching and transforming the music potential inherent in the media.
1994: Outstanding Artist Award for music, Austrian Ministry of Art and Science; 2003: Elektronic Award of the ELAK Vienna and Musikforum Viktring for the "Klammer&Gruendler Duo", 2015 Award of Distiction / Prix Ars Electronica
Exhibitions, sound installations; music for TV and movies; radio plays and radio programs for the ORF; stage music for theatres in Hamburg, Stuttgart, Schwerin, Gera, Ljubljana, Klagenfurt, Linz and Graz and Wiener Festwochen; Artist in Residence at ZKM Karlsruhe and IEM / KUG; numerous concerts and recordings with a wide variety of ensembles playing New Improvised Electronic and Experimental Music; Jury for Prix Ars Electronica and the Styrian Cultural Initiativ; curator for diverse festivals and initiatives
---
Alfred Lang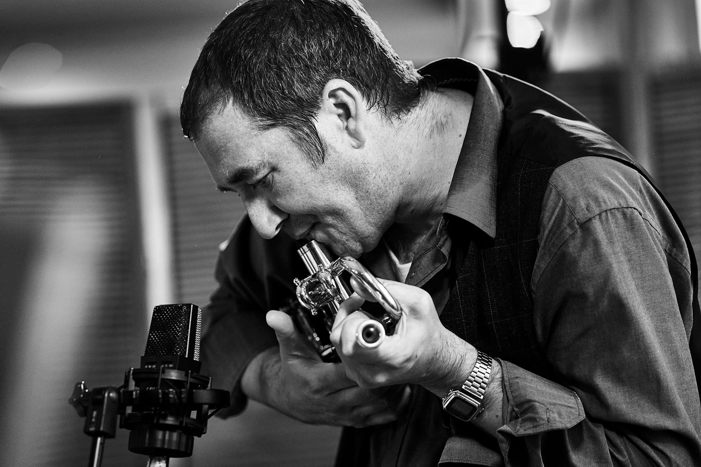 born 1968, studied Classical music and Jazz in Graz, works as IT-Expert and musician, acts with Full Supa Band, Armin Pokorn, Berndt Luef, Sandy Lopicic, Vesna Petkovic, Georg Gratzer, Sigi Feigl, Tanja Feichtmair, Kaja Draxler, Elisabeth Harnik, Dieter Glawischnig, Ewald Oberleitner, Henrik Munkeby Nørstebø, a.o
---
Robert Lepenik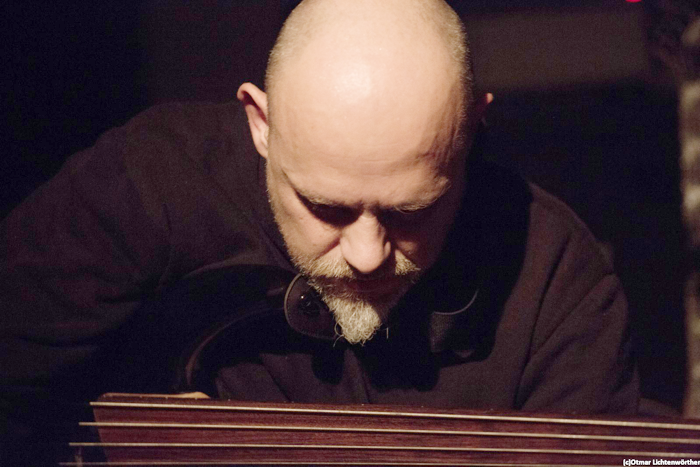 studied classical guitar at the University of Music and Performing Arts Graz. In his artistic work he focuses on improvisation and electronic music. Lepenik is a member of the artist collectives TONTO, crew8020_music and V:NM and has released severalalbums of his own work so far, for instance "mögliche unausweichlichkeiten" (2012), "PoSTepeno" (2012) or "ouate" (2020) . As a musician he has played with The Striggles, Picknick mit Weismann, Singing Adorno, The Gitarren der Liebe, Fetish 69, Melville, Laleloo, Das Fotogene Gedächtnis, Fran Sancisco, Kap/Lep, and Vienna Loop Orchestra, among others. He works as a curator of various film series, writes music for theatre and film and has been awarded the STELLA Theater Prize in the category Outstanding Music several times.
---
Margarete Maierhofer-Lischka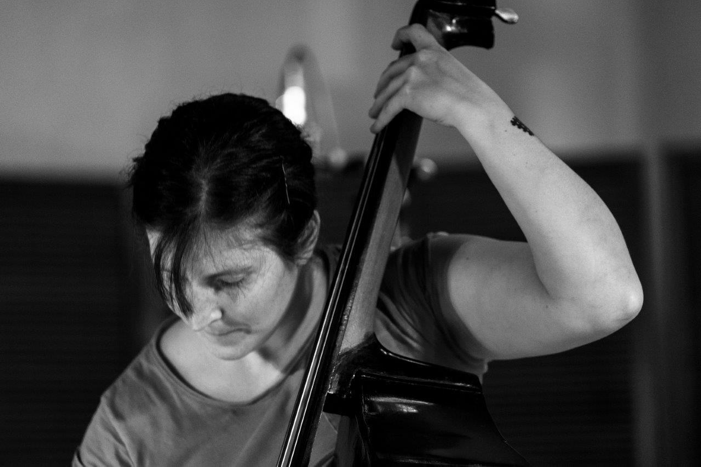 besides her multifaceted artistic activities, Graz-based double bass player Margarethe Maierhofer-Lischka specializes in contemporary composed, improvised and electronic music and sound art. After training as a classical orchestral  player in Dresden and Rostock she studied contemporary music with Klangforum Wien and since 2013 is member of Schallfeld, an internationally award-winning soloist ensemble for contemporary chamber music. As improviser she mainly works in interdisciplinary collaborative projects involving theatre, performance / dance, media and literature. She constantly seeks to create new sounds and interactions between her instrument, body, voice and space. Her compositions for radio and film have been featured internationally at Datscha Radioart festival Berlin, Diagonale film festival Austria, Radio Art Zone (Luxemburg) and soundartradio (UK).
https://attraverso.bandcamp.com
---
Armin Pokorn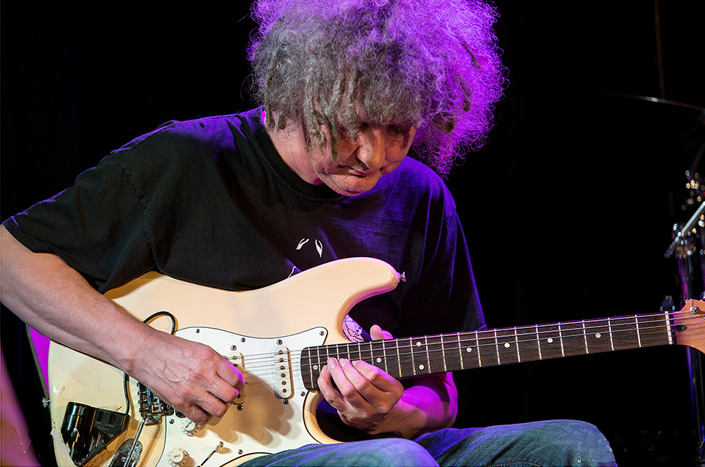 was born in Graz in 1958, he studied classical guitar and jazz guitar at the University for music in Graz. Further studies: lute and electronic composition in The Hague (Netherlands).
Since 1986 Armin Pokorn has exclusively dedicated himself to computer supported composition, electric guitar and computer controlling MIDI guitar. He has written countless works of commission for music ensembles,
dance drama, drama and soundtracks among others:
Elio Gervasi Dance Company, Schauspielhaus Düsseldorf,
Thalia Theater Hamburg, Kammerspiele Hamburg,
Theater in der Josefstadt, Schauspielhaus Graz, Schauspielhaus Stuttgart, ORF, BBC,
Studio Percussion, Austrian Art Ensemble, Dominique Horwitz. performed with: Fred Anderson, Lester Bowie, Bill Brimfield, Albert Mangelsdorf, John Marshall, Adelhard Roidinger, Andy Schreiber, Dieter Glawischnig, Ewald Oberleitner, John Preininger, 
Tony Oxley, Luc Houtkamp, Günter Meinhart and Studio Percussion, Wolfgang Reisinger, Agnes Heginger etc. worldwide concerts and TV and festival appearances

---
Mara Probst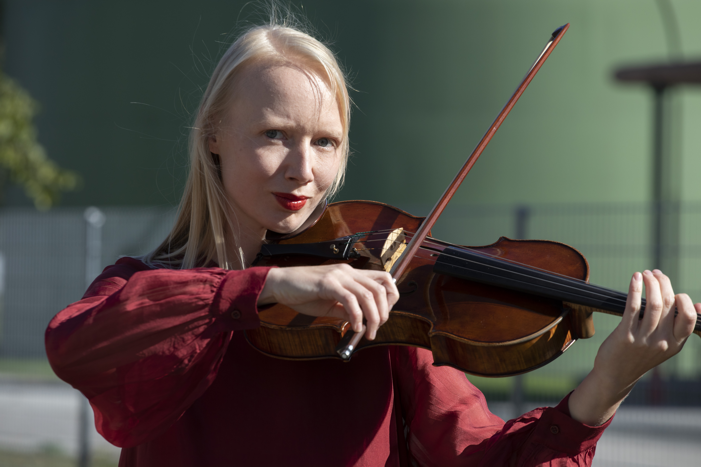 is born in Graz, Austria. She studied Viola and théâtre musical in Bern, Switzerland and works in the field of improvisation and text.
---
Alyona Pynzenyk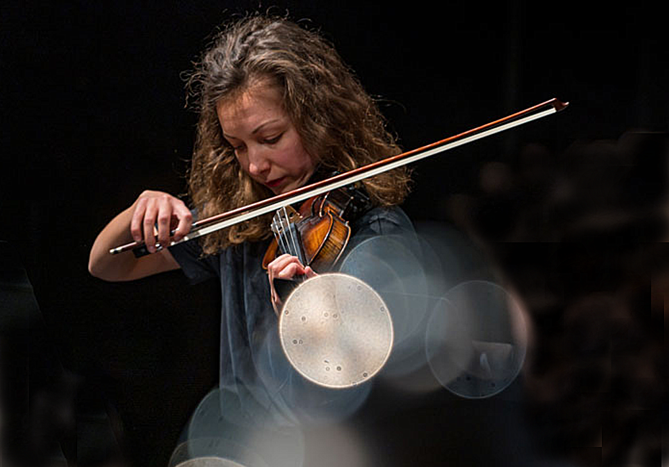 is a violinist,enthusiastic about variety, collaboration and synergy between human beings. She is particularly interested in the exchange interconnection among musicians, which she believes are fundamental resources of artistic and personal development.
Alyona was born in Ukraine, started her classical violin education in her hometown of Uzhgorod and continued at the Lviv M. Lysenko National Academy. In 2014 after completing it, she decided to move to Graz (AT) to continue her musical journey.
Currently she is in her second Master, in Performance Practice in Contemporary Music at the University of Music and Performing Arts Graz, under the supervision of the ensemble Klangforum Wien. She considers herself lucky for being surrounded with some expert mentors of the ensemble (such as Gunde Jäch and Dimitrios Polisoidis), collaborating with great composers and performers, such as Peter Ablinger, Johannes Maria Staud, Carola Bauckholt, Ernst Kovacic, Christoph Herndler, François Sarhan, Joëlle Léandre, Bas Wiegers and others.
Simultaneously, she also works as a substitute in the Graz Philharmonic Orchestra, playing with styrian improvisers orchestra, Ensemble NeuRaum ahead with Bruno Strobl, performing on venues and festivals such as:impuls12th International Ensemble and Composers Academy for Contemporary Music, Wien Modern Festival, Styriarte Graz, and open music – a series of contemporary music concerts in Graz, Austria. During this period she also co-founded an ensemble for contemporary music and performance, named "Coincidence", based in Graz.
At the moment she is happy discovering new possibilities for herself as a violinist, ensemble member and explorer.
---
Hendrik Sande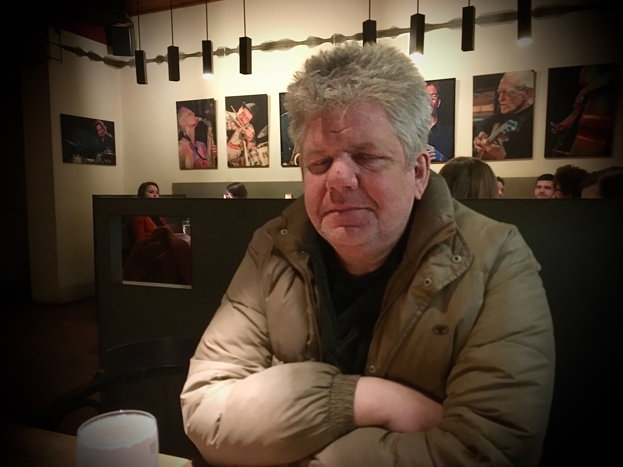 1968- Born near Oslo, Norway. 1970- moved to Trondheim (N) 1975- learned Violin at the music school. Member of the boychoir in the Cathetral of Trondheim. 1987- finished the Waldorf school. Viola study at the Conservatory of Trondheim. 1990- moved to Carinthia (A) where he made music with people with special needs. 1993-99- studied composition by Beat Furrer and Gerd Kühr at the Acedemy of music in Graz. 1999- A prize for his work from the town Graz.
Sande worked as a free composer and pianist. He composed among chamber and orchesrtral music a lot of theatre music and one opera about Rembrandt ("Remember Rembrandt ")
---
Franz Schmuck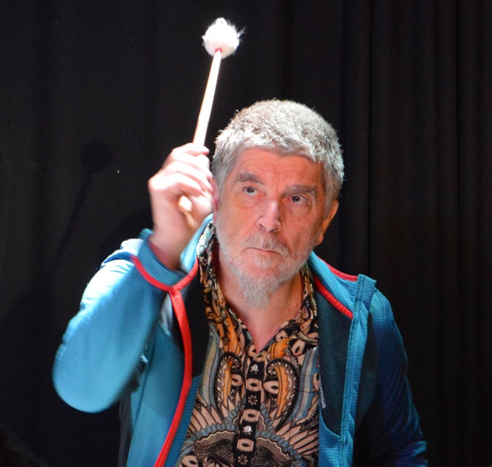 Drummer/percussionist/singer
Born 1957 in Vancouver, Canada, grown up in Austria. Studied Jazz-drums at University Graz. As an Instrument-maker he makes percussion-instruments from natural materials as well as experimental sound instruments. Aside from performing and recording as a percussionist and drummer with a lot of ethnic and world music-projects from African to Balinese music, he is well known as a free improvising musician and experimental singer.
---
Gernot Tutner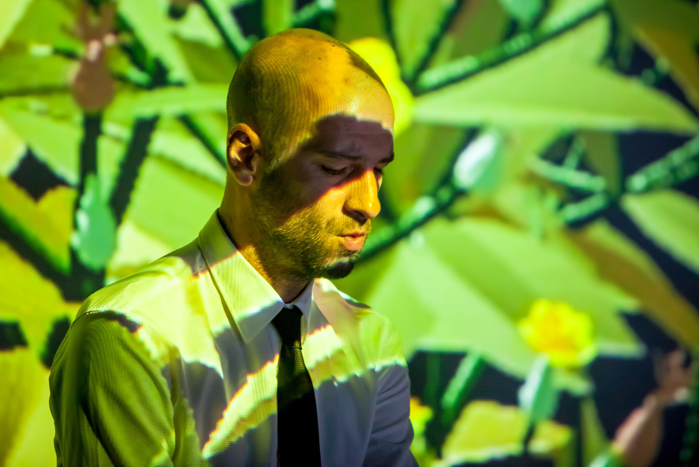 from disco to noise - Gernot Tutner has been an active part of the electronic music scene in Graz since the beginning of this millennium. Initially focused on danceable club sound, he also began to explore the field of experimental and improvised music in the mid-2000s, inspired by the environment of the Institute for Electronic Music and Acoustics (IEM) at the University of Music and Performing Arts Graz. In 2004 he founded the music collective moonbootz recordings, which since then has been his label for performances and events in the field of club music under the artist name Henry Bootz. Since 2006 Gernot Tutner is part of the organizing team of the V:NM festival. Besides the V:NM he is also active in other cultural organizations like Radio Helsinki or the association mur.at. Gernot Tutner is an audio engineer, IT technician, musician, producer, composer and DJ. His musical works live from the synthesis of the abstract with the concrete and an irrepressible urge to groove, which remains the highest maxim even with uncompromising reduction and repetition.
---
Kerstin Türtscher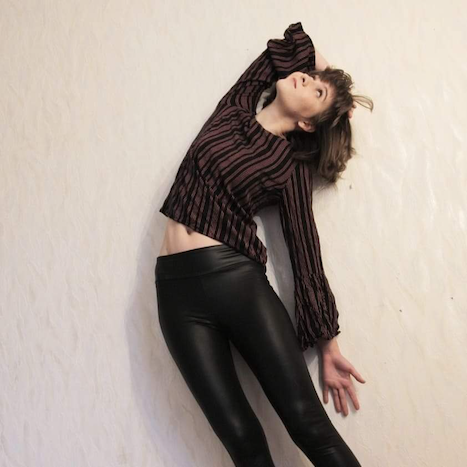 born and raised in west Austria is a Young vocalist. After ten years of playing the trumpet she became a singer and formed her first Projects. In 2016 she won the 1st price at the austrian Jazz/Rock/Pop competition. Nowadays she's a Jazz vocal Student of the American Jazz-singer and Piano player Dena DeRose at the Kug Jazz Department in Graz. Her work as a professional singer lead her to different musical styles such as Pop, Rock, Soul, folk music, (Big band-)Jazz, free improv, dub or even film music. Throughout her carreer she got the opportunity to work with several international Artists such as the Dub legend Lee "Scratch" Perry, Jay Clayton, Steve Swell, Peter Madsen and many more. Besides perfoming live concerts she jobs as a studio musician, voice actor and model for different types of art.
Instagram: kerstin.tue Facebook: Kerstin Türtscher
---
Andreas Weixler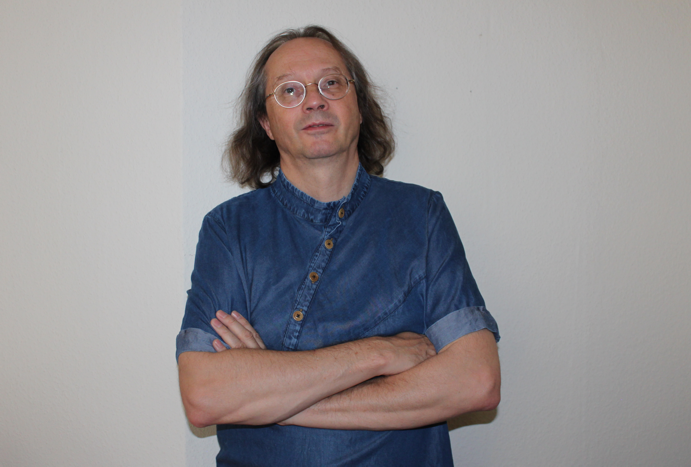 composer, experimental guitarist, university teacher As a performer the artist plays electric guitar in a contemporary style including realtime electronics. Performances in Austria, Croatia, Slovenia, Denmark, Norway, Ireland, Japan, Australia, Ohio and recently - online. Specialization in improvisation with audiovisual interactivity, algorithmic composition, interactive score and digital sound processing. He created over 200 internationally published compositions and media works performed in 24 countries and 230 international venues. Since 1996 running Atelier Avant Austria jointly with Se-Lien Chuang, with key aspects in development of audiovisual interactive systems and realtime/non-realtime processing, computer music and algorithmic composition. He is teaching computer music as an associate university professor and director of the CMS Computer Music Studio at the Anton Bruckner Private University and as a lecturer at Interface Culture in Linz as well as senior lecturer at the University of Music and Performing Arts Vienna. His concepts led to invitations for concerts and lectures in Europe, Asia, North and South America.
---
Christof Wundrak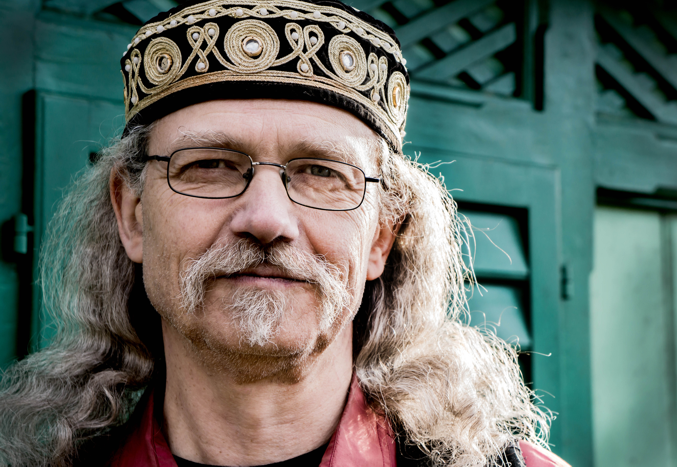 is a brassplayer, composer/arranger and instrumental teacher from Styria/Austria. As a player of high & low Brassinstruments he is/was member of several Jazz-, Rock-, Blues-, Cabaret-, Theatermusic-, Worldmusic- and Free-Impro-Emsembles since the 80ies – from Belgium to China and Netherlands to Italy. And there was a lot of constructive cooperation with honorable colleagues like Alan Praskin, Lee Harper, Ewald Oberleitner, Dieter Glawischnig, Leo Lukas, Wolfram Dix, Reinhard P.Gruber, Irene S., Berndt Luef, Andrea Schramek, Erhard ;Ishi' Koren etc. As an instructed music-writer he worked for very different ensembles – from chambermusical duo to symphonic orchestra. And he's running a few formations of his own, for example a blowers- projekt named' Smart Metal Hornets' (since 1990) – Member of V:NM since 2018. CW lives and works in eastern Styria since 1990.
---
Patrick Wurzwallner,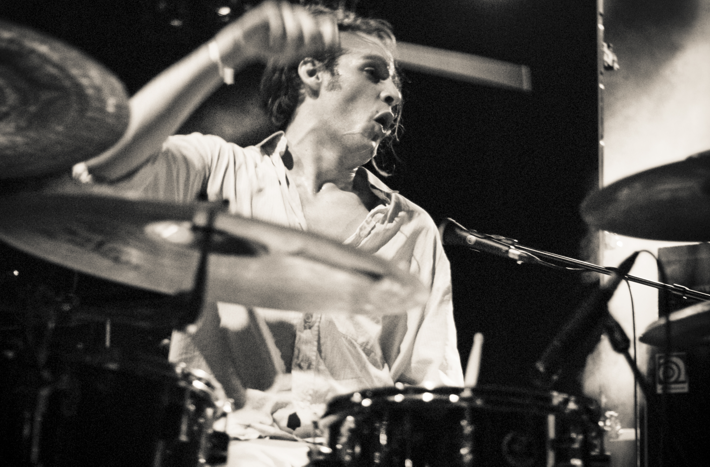 is an Austrian drummer, composer, wordsmith, dilettantic video-artist and pop-culture/new-media-trash enthusiast. He continiously provides artistical and logostical services for the cultural entities Steirischer Herbst, Diagonale, Elevate and Interpenetration. He hits the drums in the following bands: C.O.R.N! with Mykyta Prykhodchenko aka Nick Acorne, ZSAMM, with legendary Maja Osojnik, Heifetz aka Bunkercrew (with Arne Glöckner), WaikikiStarDestroyer (with Stefan Ernst), WZ with Nikos Zachariadis aka Opcion, BUSSI with Kinga Toth and a few other yet unnamed projects and works in progress - proving footage is provided in the audio and video section, check it out, if you will! He is an active member of the programming committee of Forum Stadtpark hosting and curating the following series of events: DUNKELKAMMER, LISTENING SESSIONS, GIK-Grazer Impro Klub and ÉS - PHASENVERSCHIEBUNG. He gladly provides his writing skills to FREISTIL, ARTFACES, Forum Stadtpark, Elevate, MICA - music austria and everyone who appreciates his wordings. He is a proud member of V:NM, Forum Stadpark!, SisiTop Studio, klingt.org and mur.at. He loves Science –Fiction. He is a specialist for 8bit and 16bit Videogame-music.
---
Mia Zabelka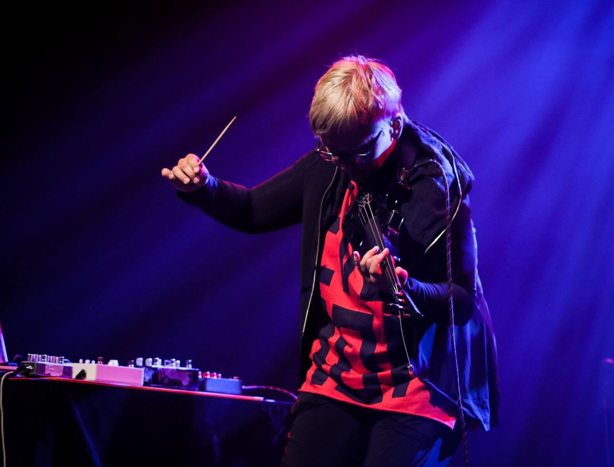 Austrian violinist, vocalist and composer Mia Zabelka is at the forefront of international electro-acoustic performance art. She developed her unique musical language in a process she calls "automatic playing", where the music grows out of her body and gestures and finds its expression in her electric violin with electronic devices, alien objects, vocals, and/or acoustic violin. Using this set up she is given the opportunity to expand the sound range so extensively that the violin itself becomes an interface, an electronic sound generator and thus a sound machine. Mia Zabelka scrutinizes this form of interface technique with her sound art and explore it with a view to its potential for application in communication between humans and autonomous machines; the coexistence of man and machine in converged environments is entrusted to hearing.
---
Reinhard Ziegerhofer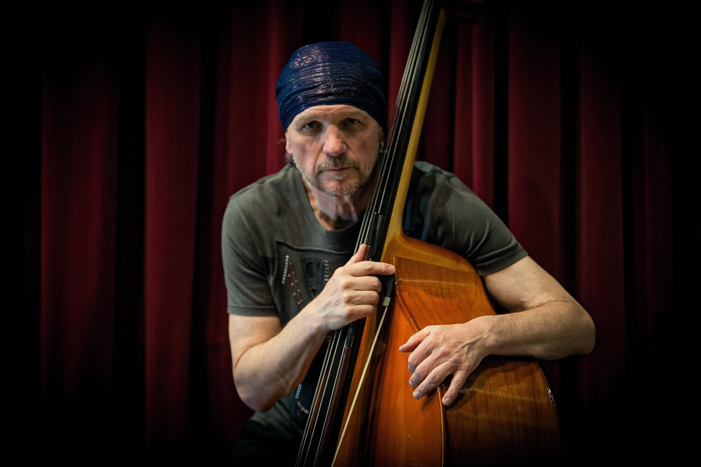 (doublebass, electric bassguitar, composition) As with so many others, I was as a child a rather unwilling victim of the harsh obligatory school musical programme of the day, required to torment myself with practicing soprano recorder and accordion. When I was seventeen, I discovered jazz, and after completing the Matura degree, I went to Graz to study chemistry and classical double bass. One thing followed after another: rock theater, the Graz Symphony Orchestra, and most importantly, music, music, music! Following a vacation in Greece, the jazz virus was in my soul, along with rock and pop, but above all, folk music, that of my own land as well as the ethnic music that was beyond boundaries of any land, became my main interests as well as improvised music. As time passed, more and better original musical ideas began to come to me so that composing and playing double bass with the bow began to take a more prominent role in my musical activities.
https://www.youtube.com/watch?v=029FJPCzwcE https://www.youtube.com/watch?v=GjRZxxuQ-0A https://www.youtube.com/watch?v=73uGk8VJmvQ&list=PL99CC91E863D0581D&index=3